Sign in to Create New Blog Post on Laprice!
Your Marriage, Your Momentum: Finding The Right Partner for Right Momentum In Life


Created By: Gboyega Adedeji in Family, Parenting & Relationships (

Jul 15, 2017

)

Contrary to the impression of many of us today, marriage is a sensitive institution, so important a that God laid the foundation of the first marriage in history.

In the book of Genesis 2:24, Bible says, "Therefore a man shall leave his father and mother and be joined to his wife, and they shall become one flesh." Implying that marriage is not a mere relationship or partnership; but highly sensitive Union.
Marriage is about a man and a woman being joined together! The question is, "Why is the JOINING necessary?" You see, every marriage is a journey, a journey from the present into the future. A journey from wedding till death; and a journey of purpose. Two people (male and female), deciding to come together in a union (yoking) relationship towards attaining a joint goal or objective. Marriage is a joint affair, and it is for a joint purpose.

More than what you might be comfortable with, every marriage is a yoke! If you understand the way yokes work, then you will appreciate the purpose of marriage.

Yokes are put in place to join two or more animals together for the purpose of carriage or plowing or pulling of carts or any other thing necessary to be moved. You see, yokes makes joining two or more animals possible, and it ensures that the destinations of the yoked animals are one and the same. In essence, there is not private destiny or future for the yoked animals; neither could any animal under yoke choose to stay while the other(s) decides to move forward. In short, the yoke compels movement or progress or speed, which an individual may not be willing to experience or able to experience alone.
Marriage is therefore the momentum builder or enabler, which compels couples to move forward to the pace or tempo of their partners. That is, a marriage could make a lazy man look active, while a marriage could make an active, energetic and passionate woman inactive, sluggish and low in morale or passion. You will be as nice or patient or fast or matured just as your spouse. Therefore, look (in fact, pray) before you leap!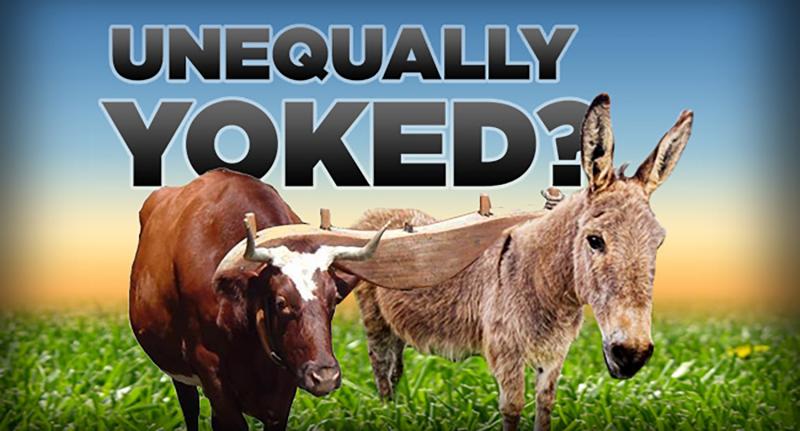 Many people think they could personally transform their fiancées or fiancés; however, after a few months in marriage; they end up becoming just like the men or women they assumed they would change in marriage.

The truth, your marriage will ultimately dictate how fast you can move or go in life, business or ministry; and no spouse can behave consistently against the general behavior or his or her marriage. Your marriage is therefore your momentum! When you find the right man or woman, you will gain the right momentum in marriage. No matter how fast you may be, a slow man or woman will make you an ex-fast person. If you do not want to become ex-excellent; you must find an excelling marital partner.

Two are better than one,
Because they have a good reward for their labor.
For if they fall, one will lift up his companion.
But woe to him who is alone when he falls,
For he has no one to help him up.
Again, if two lie down together, they will keep warm;
But how can one be warm alone?
Though one may be overpowered by another, two can withstand him.
And a threefold cord is not quickly broken.
Ecclesiastes 4:9-12


Tags:
Your Marriage, Your Momentum, Finding The Right Partner for Right Momentum In Life,Your Marriage, Your Momentum: Finding The Right Partner for Right Momentum In Life, Finding Your Wife, Finding Your H



...


...




https://laprice.com.ng/63-marriageology-guidance-on-your-way-to-and-from-the-altar